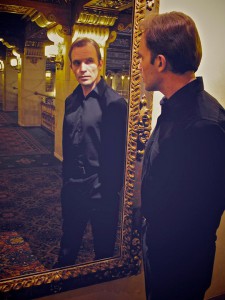 Since the year 2000, Jonathan Nicholson has been known as an instrumentalist whose music is introspective, soothing, yet evocative in its colorful imagery.
A mostly self-taught guitarist who started learning in his teens in the 1990s, he was influenced by things like the subtle moods of bands like The Cure, to the sheer beauty of the piano works of David Lanz and George Winston.
After a stint on the electric guitar, he returned to his initial love of the acoustic guitar, and began experimenting with incorporating the sounds of other instruments – like the piano and the harp, among others – into his now very signature style. His music fits perfectly into a variety of settings, from those that demand the utmost attention of the attendee, to more subtle environments where he provides background ambiance in the form of mood music.
Jonathan's music has been sold in 7 countries to date. His online album "Between These Stars" has been downloaded in 27 countries, and his music has been featured in documentaries, relaxation videos, and other media. Jonathan's 7th album "…they were evenings like no other" has received rave reviews, and has been called his best album to date.